Why should I download PetPins?
Some of our features are:
Pet registration
What to expect
from the PetPins app: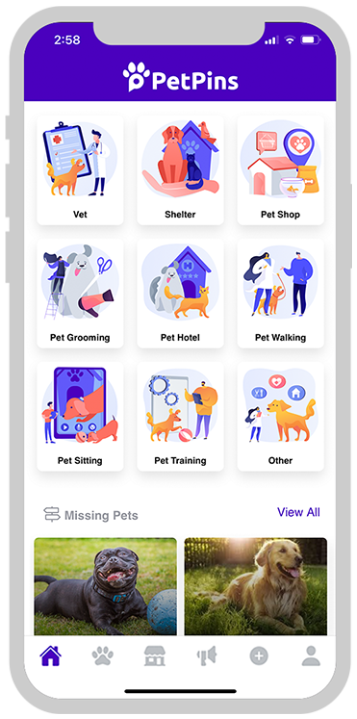 Do you offer any services for pets?
Download and register now to PetPins mobile application.
Take your time to get to know our app by taking advantage
of our free trial. No payment details are needed for your registration.

Find pet-loving people who only want the best for their pets.
Promote your products and services.
List your service and help people find you easily!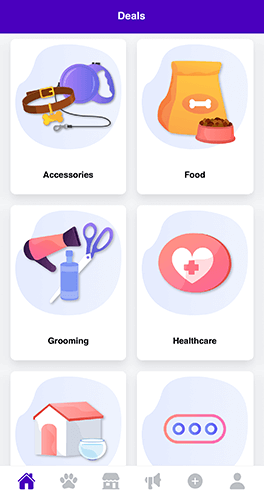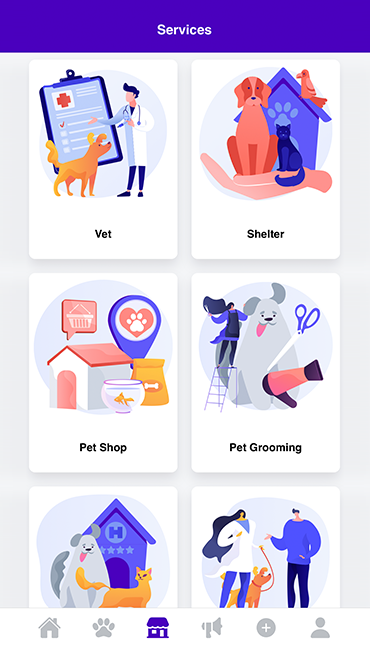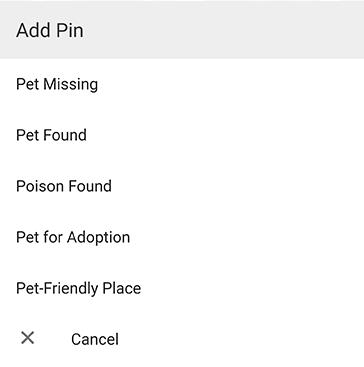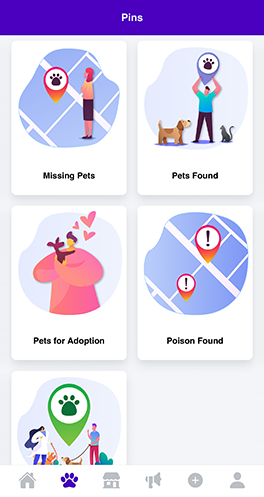 Join our growing community
of pet-loving people.
Download the PetPins mobile application and find
pet-loving people. Get access to our location-based features.
Pets found in your area,
Pets lost in your area,
Pets for adoption nearby,
Poison found nearby,
Pet Services & deals in your area,
Pet-friendly places.